Nicktoons Shortlists Flash Shorts

Nicktoons Film Festival has come to a close, and two of the eight finalists produced their work using Macromedia's Flash software.
Robot Family: The Slick Salesman by Chris Harding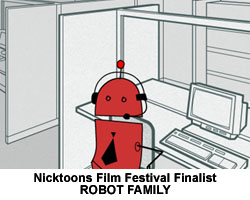 Just this morning, I posted my thoughts on this short. I completely agree with this short being included as a finalist – it's a standout, and I'd love to see this series extend to a DVD compilation or a primetime show. Good luck, guys!
Kenya by Jonti Picking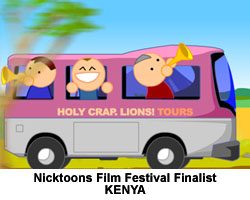 Over a dozen shorts in the competition were animated in Flash. This comes as no surprise, as Flash has become one of the most commonly used production methods, especially for animated pilots. The program's ease of use, flexibility and relatively low price tag (approx. $500) makes it a no-brainer for teams all around the world.
Congratulations to the creators of the festival winner, 'Timmy's Lessons in Nature,' and the Producer's Choice Award, 'Welcome to My Life.'