France Fetes Flash Films
The Annecy animation festival, held in the southeast of France, highlights a dizzying array of animation from seemingly every country on the globe, and this year is no exception. And, as in the past, the animation palette is varied and all-encompassing. That being said, it should come as no surprise that a few Flash-animated shorts have been nominated for the June 2005 competition.
LEARN SELF DEFENSE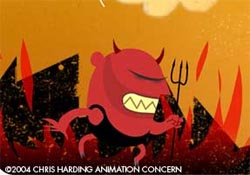 SHORT FILM CATEGORY
I profiled Chris Harding's work a few months back, and it's great to see his latest receiving more praise. Originally premiering yesterday at the 2005 SXSW Film Festival, 'Learn Self Defense,' "is a basic how-to guide for anyone interested in personal safety and/or world domination." Well done, Chris, and best of luck in France.
TISM – "EVERYONE HAS HAD MORE SEX THAN ME"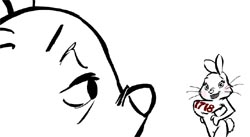 MUSIC VIDEO CATEGORY
Bernard Derriman's sex-addled bunny has been spinning around the internet like wildfire – crossing my email inbox a good half-dozen times. And now this Flash-animated music video for the band TISM makes the jump into competition at Annecy. I also profiled Bernard's short back in February regarding his entry into 'The Greatest Story Never Told' animation competition. Congrats again, Bernard!
There are no comments yet, add one below.