Leap of Laith, part 2

Earlier this week, I posted the first half of my interview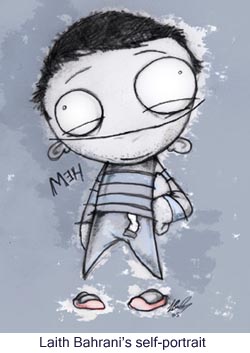 with Laith Bahrani, the UK animator behind the Flash-animated series 'Low Morale.' So grab your legal pad and pen; the conference room is now filling up. Everybody in – the second half is about to begin.
AARON SIMPSON: How did the idea of the 'Creep' video first hit you?
LAITH BAHRANI: It had always been a major ambition of mine to animate something to a Radiohead track so the idea basically started as an experiment to see how the Low Morale character would look lip syncing a song. 12 billion keyframes later, and the bastard was singing the whole thing before jumping out a window.
AARON: How long did the 'Creep' project take you to produce?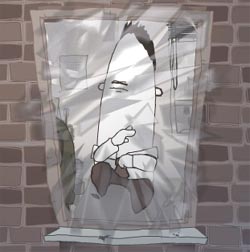 LAITH: About 4 months, or 350 hours. It was done every night after my day job – I'd get home at about 6pm, and work on it till 1/2am every night for 4 months. Looking back on it, I think Macromedia might have implanted a 'keyframe chip' in my brain, and were actually controlling me in an experiment to see how many keyframes it would take to kill a man. Unlucky!! I'm still alive! Bwhahaha… etc.
AARON: Is this video a web-only project, or has it been converted to other mediums like TV or DVD?
LAITH: I've got a DVD version, and I've got a few mails from people asking if they can buy it, but without Radiohead's say-so, I'm not doing anything.
AARON: How did you produce the blur effects in the window jump sequence?
LAITH: Photoshop and PNG's. Wall was created in flash, exported out, blurred in Photoshop and then brought back in and tweened till it hurt.
AARON: How has your 'Low Morale' series been received at your office?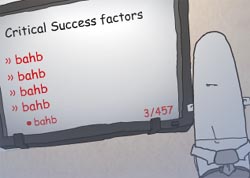 LAITH: Pretty well I think – apparently it was the most viewed site in the office for a while. I'm fairly confident a few sales people around the place were trying desperately to work out if they were part of the parody. Not that any of them will read this, but for the record, you all were.
AARON: Have you ever personally seen someone have a workplace meltdown?
LAITH: I've seen it a few times. It ain't pleasant.
AARON: Do you know if the members of 'Radiohead' have seen your video?
LAITH: I know the marketing agency that handle Radiohead's merchandise and tickets have seen it and they all loved it. Unfortunately nothing further has come from it other than some praise – which does make me feel warm and fuzzy – but doesn't put bread or jam on the table.
AARON: Do you plan on creating any more music video 'Low Morale' projects?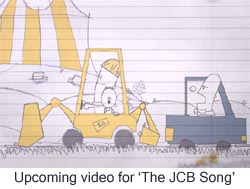 LAITH: Already got one on the go – a music video for a new up and coming band in the UK. Low Morale isn't the direct character, but he will feature in the opening of the vid, a preview of which will be featured on a microsite monkeehub have developed for the piece.
Oh, and I'll be revamping the whole Low Morale site/series in the coming year, with lots of updates and changes. What I actually mean by that is, I'll be adding a Cafepress T-shirt page.
AARON: If you could create an animated video for another band, who would it be?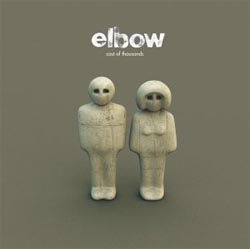 LAITH: Tough one. There's a lot of bands I'd love to work with. Ultimately I would love more than anything to be commissioned to do a new Radiohead music vid. Others at the top of the bunch at the mo would have to be: Elbow, Snow Patrol, Travis, PJ Harvey, Chemical Brothers, Basement Jaxx, Prodigy.
AARON: Did you study animation?
LAITH: Only in the sense I've been drawing since before I could walk, and I grew up on old style Warner Bros. cartoons. I've had no formal education/training in animation.
AARON: What graphic artists inspire you?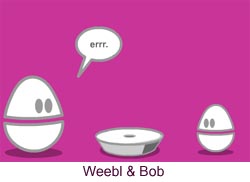 LAITH: Without meaning to sound conceited or anything, I don't find I get a lot inspiration directly from other work. It comes more from my own experiences, and just stuff around me. That said, a couple of peeps who I rate and respect: Adam Phillips – of 'Prowlies' fame, and the 'Weebl & Bob' creator (although that's more jealousy than admiration).
AARON: What animation DVDs have you watched lately?
LAITH: 'Spirited Away,' Family Guy,' 'The Simpsons,' 'The Incredibles' and 'The Nightmare Before Christmas'.
AARON: Do you watch animated television?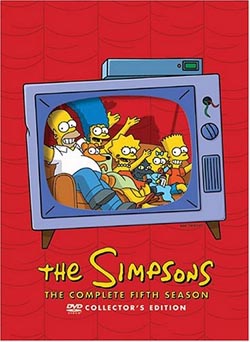 LAITH: Only 'The Simpsons' when it's on. To be honest, I watch an appallingly small amount of TV – which is ironic as I just bought myself a bigger TV.
AARON: What project is next?
LAITH: Setting up monkeehub as an animation company – if anyone is interested in animating for monkeehub, and can work for peanuts, drop me a mail at LB@monkeehub.com.
AARON: Thanks for the informative meeting, Laith. Now back to work.
There are no comments yet, add one below.