Napster Downloads Flash
We all remember Napster – the free music download application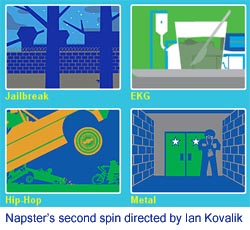 that caused enough hub-bub a few years back to warrant an upcoming Paramount/MTV biopic about its founder, Shawn Fanning. The company was sued by the world, and they went away, and now they're back. Not only are they back, but the new Napster (Napster 2.0) ran a live-action, super-expensive Superbowl ad with a "do the math" theme that wasn't that super (see the bottom of this article for proof).
Napster has actually been back for a while now.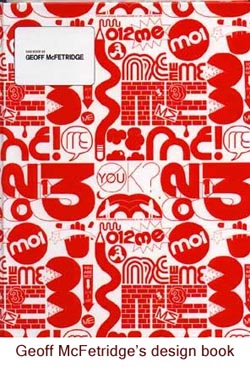 The restructured company relaunched in 2003 with a series of Flash-animated, episodic stories that were reportedly viewed over a million times before making the leap to TV. You can still see these ads on the Napster site (as streaming video files), and the production company, Mekanism, has them posted on their site in the original SWF format (spots: jailbreak, EKG, the deal, hip hop, metal, reggae, blues, indie, reunion and napster 360). These fun little stories developed by VBP out of San Francisco have just enough edge to break through the clutter, and I love the designs and slick, simple production. It's no wonder, as they were designed by Geoff McFetridge, the talented artist who created the title sequence for Sofia Coppolla's 'Virgin Suicides.'
While the recent Superbowl ad might not have been a standout,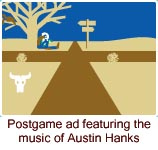 the postgame shows saw an animated version of the "do the math" campaign, also animated in Flash. I'm not sure if Mekanism animated this country music spot as well, but it seems likely. You can also see these spots on the Napster website in a streaming video format.
There are no comments yet, add one below.