Cuppa Coffee's New Flash Shows
Toronto's Cuppa Coffee Animation recently redesigned their website, and included are links to two Flash-animated projects worth checking out.
The first is 'Bruno and the Banana Bunch,' a series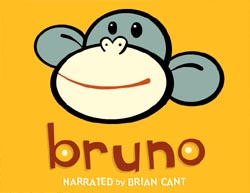 of 1 minute shorts aimed at the preschool crowd. It's currently airing on Nickelodeon, and it looks poised to become a major preschool property. You can see 6 full episodes at the official site. It's simple animation with very clean design. The animation is done in Malaysia by Fat Lizard Animation.
The other is 'Tigga and Togga,' a 3-minute animated series that "explores non-verbal communication through rhythm and sound." Not sure if this is on the air yet, but you can see an episode here.
Related Posts
December 2, 2014

by

aaron

Here's a series of idents that Nickelodeon commissioned for the 2014 season. They were recently nominated for an Emmy award. The team used Flash and …

September 25, 2014

by

aaron

Graham Peterson and Pedro Eboli put Flash and After FX to work on this new short for Nickelodeon. It was part of the 2013 Nickelodeon …

January 30, 2014

by

aaron

A new Flash-animated Nickelodeon show is nearly out of the oven. Breadwinners, EP'd by Steve Borst and Gary DiRaffale (aka Gary Doodles), features the vocal …

Henrique Jardim, a storyboard artist and animator with experience at studios like Titmouse and Floyd County, has revealed a pilot he produced for Nickelodeon. American …