8ball Inches Closer
Last month, Flash Ant, a blog focusing on the more common,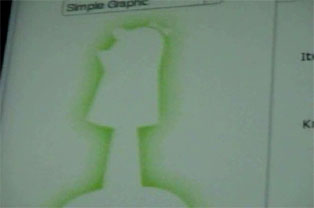 interactive aspects of Flash, posted a handful of photos of the 8ball menus. I had already heard about most of the highlighted features, but its fun to see the menus themselves, and imagine how it will change (if at all) the way we use the software. Mike Downey and Mike Chambers from Macromedia were speaking at the Flash in the Can Awards last month, and their presentation was captured in this series of stills. Aral Balkan, who hosts Flash Ant, details the photos, flagging the Drop Shadow, Blur, Glow, Bevel, Gradient Glow, Gradient Bevel and Adjust Color options we'll soon be tinkering with. Filters will be savable, and the Blend Modes mimic Photoshop's toolset, which might offer a hint of how Adobe might integrate with Macromedia now that they're on the same team. We'll find out this Fall when the software finally launches (I think), and until then I'll keep you informed as I hunt down more information.
There are no comments yet, add one below.