Two Summer Flash Competitions
This Summer, Spain and Canada are hosting a pair of animation competitions containing mainly Flash productions.
The first is the National Film Board of Canada Web Animation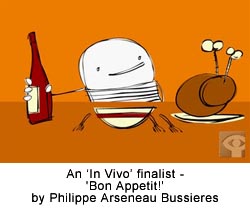 Competition, which was assembled to coincide with this summer's Expo 2005 in Aichi, Japan. The topic for the films in competition was 'In vivo: A Window on Diversity,' which mirrors Canada's chosen theme for the Expo – 'The Wisdom of Diversity.' Five films, all approximately 1-minute in length, were selected, each persumably animated in Flash. They will all be shown on kiosks at the Canada Pavilion, and the finalists are all viewable at the Culture.ca website.
The second competition is the Nontzeflash 2005 on-line Animation Festival,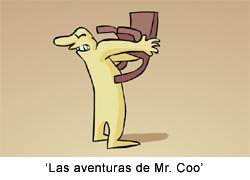 which has chosen three films to be screened at Bilbao's International Festival of Short Film, or FANT 2005, as its being called. Taking 3rd place in the competetion is a film familiar to Cold, Hard Flash readers – 'Las aventuras de Mr. Coo,' by Spain's Ignacio Rodriguez Perez. Recently, this film was also a finalist at the 2005 Flash Film Festival at the NYC Flash Forward Conference.
Congrats to all the filmmakers in both competitions!
There are no comments yet, add one below.