Bruno's Longer Tales
Back in April, Cold, Hard Flash reported on Toronto's Cuppa Coffee Animation,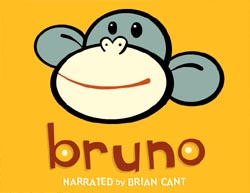 and their preschool property, 'Bruno and the Banana Bunch.' So far, Bruno has been animated in 50 one-minute shorts, which have aired all over the world. And according to a recent KidScreen Magazine article, 'Bruno' is about to explore the longer format in 26 11-minute Flash-animated episodes, which are set to bow later this year. The article mentions how the show is adding some new dimensions, as Bruno will be "interacting with real kids in a live-action setting to fuel more imaginative adventures."
There are no comments yet, add one below.