Honbatz Go International
To say that Burger King is aggressively re-branding their company is almost an understatement.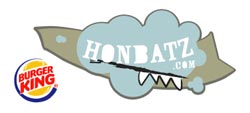 Back in April of this year, Cold, Hard Flash reported on some of the new marketing tactics that ad agency Crispin Porter + Bogusky has employed to beef up the burger chain's Chicken sales, and they've only added more fuel to the flame since. A spoof website for the Slipknot-esque band 'Coq Roq,' was created, hoping to entice more 18-34 year olds to swallow more coq, and the media has done exactly what they're supposed to do – they're horrified!
What does this have to do with Flash animation? Little. But other efforts by Burger King do.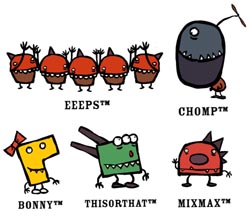 The Flash-animated 'Honbatz' campaign, which was also reported on back in April, is now set to go worldwide. According to a KidScreen Magazine article, the 'crudely drawn 2D characters' (hmmmm….) will be released in 4 international markets this month – "one each in Europe and Asia and two in Latin America." The Flash-animated campaign was created by Minneapolis-based Boing, and the current plan is to turn the Honbatz characters into the Burger King's Ronald McDonald.
Previous ads for Honbatz were created by Monkmus, who recently signed up with New York's Hornet Inc. Monkmus also added a thought in the comments section of the April Honbatz post.