Fairly PodParents – Channel Frederator
As you may have already read on the Ghostbot blog or at Centripetal Notion, Channel Frederator is now live.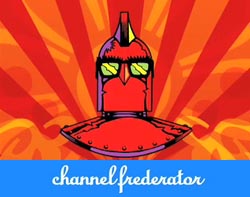 What, you ask, is Channel Frederator? Well, it's free cartoons, if you must know. It's podcasting, and Frederator, the studio behind 'The Fairly Oddparents' and Nextoons: The Nicktoons Film Festival, is offering up 10-15 minute episodes chock-full of the hottest music videos, commercials and shorts. So far, they've released 3 episodes, and you can access them from either the Channel Frederator website, or at the iTunes Music Store, where it's currently ranked 30th on the most-downloaded list. Did we mention that it's free?
Wait, what does this have to do with Flash animation, you foolishly ask.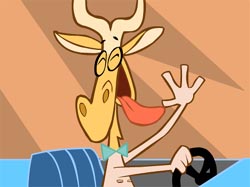 Channel Frederator broadcasts Flash animated shorts, like Dave Thomas' 'Mantelope,' which was part of a Cold, Hard Flashback edition, not long ago. 'War Photographer,' Joel Trussell's awesome Flash-animated music video is also playing on Channel Frederator.
And check this out – they want your work to appear on their next episode. According to Frederator's Melissa Wolfe, "Channel Frederator is all about material submitted by you." So listen to Melissa and head over to the submission page and give it a try.