Matthew Charde Talks Global Flash
Saying that Matthew Charde is all about Flash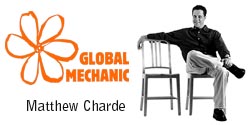 animation would be stretching it a bit. He knows his Flash; he sees how powerful a tool it can be in the right hands. But Matthew's got his 3D projects, his live-action shoots and his claymation puppets to worry about too.
Regardless, Matthew Charde, the Executive Producer at Boston-based Global Mechanic, recently sat down to discuss his studio's work on Cartoon Network's 'The Brothers Pistov,' the classically-trained animators on his team, and the Nesquik Bunny.
AARON SIMPSON: What is your studio currently working on?
MATTHEW CHARDE: Right now it's 'The Brothers Pistov' and 'FETCH!' ((short for Fabulously Entertaining TV with a Canine Host). The first round of the 'Pistov' shorts will be completed at the end of this month, and we just finished up some work for 'Between the Lions.' It's a great show. We've worked on that on-and-off for years. It's sort of a 'Sesame Street' for older kids – puppets and live action.
AARON: Tell us about 'The Brothers Pistov.'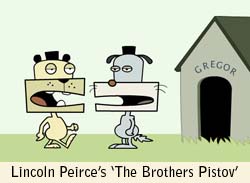 MATTHEW: It was written and sold to cartoon network by Lincoln Peirce, who is a syndicated cartoonist. You should also check out his comic strip called 'Big Nate.' He wrote five 2-minute episodes, and we sold it to Cartoon Network for their Sunday Pants program.
AARON: Explain the creative process on 'The Brothers Pistov.'
MATTHEW: Lincoln wrote the scripts, did the initial storyboards and then handed it off to Dan Souza, who is the director of animation on the job. And Dan and Lincoln went back on character design, BG design, animation and motion tests. Lincoln approved it and it was shown to CN, they approved it, and then we went straight into animatic, and CN approved the animatic and then we go into animation then we're done. Backing up, in pre-production, GM cast the voice and scored the music as well.
AARON: Does Cartoon Network own the show now?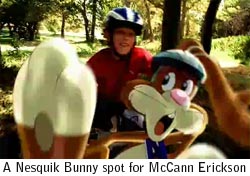 MATTHEW: It's Lincoln's property and he licenses it to them. Lincoln and I are in a co-production deal, and I do all of Lincoln's animation. I think this is the 3rd or 4th show I've done with him through Cartoon Network. And we're actually working on another one right now for another network. We're pretty close to making it happen, and it would be done in Flash as well.
AARON: What else are you guys working on?
MATTHEW: We've always been a commercial production house. TV commercials have been our main focus, and we have independent film group. We have a couple short animated films that are in competition in Toronto, NY, in the Hamptons and in LA. About a year ago, we opened up a TV series group, which, for now, is strictly a Flash group.
AARON: Are you aiming to produce original series out of your studio?
MATTHEW: It's not far away. We're currently producing 20 episodes of a series for PBS through WGBH in Boston. It's a kids show that will replace 'Zoom.' We're also working on a show called 'Fetch!' which is also done in Flash. It won't air for another 10-months to a year.
AARON: How primary is animation to your business?
MATTHEW: Global Mechanic is an animation company. But a lot of our work includes live action elements.
AARON: Do you do all of the animation in house?
MATTHEW: All of our animation is done in either our Vancouver or Boston studios. Sometimes an animator or a director might work in a remote location, and send it in via FTP, but for the most part it's done in the studios.
AARON: Which studio handles the larger portion of the work?
MATTHEW: Vancouver is the bigger of our 2 studios. I probably have about 20 people working on a full-time basis, and right now we're working on 6 commercials plus a TV show, so I probably have 65 crew members up in Vancouver. They're working in everything from Flash to After Effects to stop motion.
AARON: How did Flash enter your studio's production pipeline?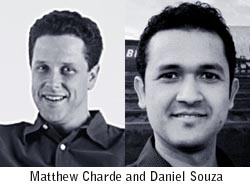 MATTHEW: As Flash emerged into the market, it became a tool to use, we started messing around with it and it became a staple product in a lot of our projects. Even the traditional cel guys who used to work primarily with pencil and paper like Dan Souza, who is the director of animation on 'The Brothers Pistov,' actually do the exact same work but on a tablet in Flash. Dan uses the Wacom and draws his work right into the computer.
AARON: Is it safe to say that Flash has finally come into it's own as an animation production tool?
MATTHEW: What's interesting with animation with Flash, it's become almost a style as opposed to a technique. It's a lot like how people used to say 2D or cel. I gotta tell you, it's getting better.
AARON: What's your take on Adobe's recent purchase of Macromedia?
MATTHEW: From where we sit, it's great. Because those are our 2 staple software packages – Illustrator and Flash.
AARON: Beyond 'The Brothers Pistov,' what projects does Global Mechanic animate in Flash?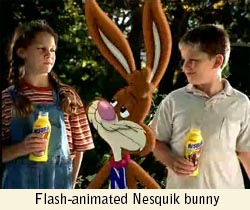 MATTHEW: We animate the Nesquik bunny in Flash. For the most part, Dan Souza has been the main animator for the Nestle Quik bunny domestically since 1996. We do the animation and color and ink and paint in Flash, and we'll create mattes for shadows and then composite those in After Effects with gradiation. So we'll do a full matte that's created in Flash, and dump it into After Effects, play with the opacity, feather the edges and give it cast shadows.
AARON: But this process isn't something you put into play on your series work, right?
MATTHEW: Exactly, on a series – you gotta generate so much animation in a finite period of time – this level of detail just isn't an option.
AARON: Where do you see Global Mechanic heading in the coming years.
MATTHEW: Commercials are always a very important piece of our business. It's allows us to work in all different mediums including live action. Working on a 30-second animated commercial for 6 to 10 weeks is a fantastic opportunity. And we take a lot of the skills and techniques we learn on these projects and we apply it to our series work. We don't want to be just another Studio X that cranks out another Saturday morning cartoon. And the more we push ourselves, the more work we can write and produce on our own.
AARON: Are you steering Global Mechanic towards the new media opportunities like mobisodes and Broadband Networks?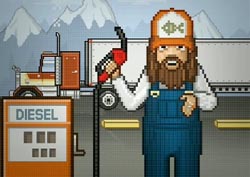 MATTHEW: Absolutely. This is a thing we have on a lot of the series animation studios. We can be ahead of the game because I work with advertisers and commercial producers every single day. And these advertisers are always looking for different ways to reach out to a potential consumer or buyer, so we're always thinking about not only different ways to do things but different places to do things. I have a client right now, Bell Mobility, and we created a series of pixel-based animated spots for them. We're now exploring downloading movies directly to the phone.
AARON: Do you feel like there's a strong enough Flash animation talent pool to feed your studios in Vancouver and Boston?
MATTHEW: I was working in animation before there was any composite tools like Flame, and I've watched how technology can often be well ahead of the artists who can operate the technology. I draw a very distinct line between an artist who can 'use' an application and someone who can be 'creative' with an application. I think we're now at the point where enough people have used Flash for long enough that the talent pool is appropriate to demand. Especially when we're talking about series work – no question about it. Now with commercials, it's harder, but I think it's just a matter of time. You saw the same thing with After Effects, and you saw the same thing with Maya or 3DS Max.
AARON: Is it the younger artists you're seeing coming into Flash.
MATTHEW: Yes, definitely. RISD, Art Center, Emily Carr – we're starting to see Flash animation courses being taught.
AARON: Thanks for your time, Matthew.
MATTHEW: It's been a pleasure. Don't forget to watch 'The Brothers Pistov' on Cartoon Network's Sunday Pants block on November 13th and 27th.