The Release of littleFoot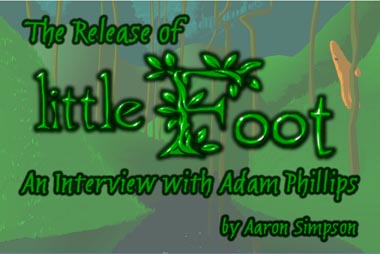 There's nothing 'little' about 'littleFoot.' This morning, Adam Phillips delivered his biggest short to date – it's 7 minutes long, full of lush, heavily rendered landscapes, and the story itself delivers several big moments. 'littleFoot' is the latest installment in Adam's Flash-animated Brackenwood storyline, a series of shorts that's burned up the festival circuit and dropped the jaws of millions of viewers around the world.
I was lucky enough to get a sneak preview earlier this week,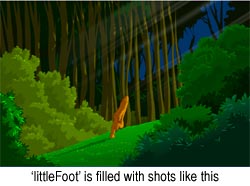 and I was not disappointed. Adam has kicked it up a notch – again. His animation is even more complex and dynamic than ever, his character shading more delicate, and his sense of BG lighting has gone Jedi.
Adam joined up with Cold, Hard Flash earlier this year for an extensive 3-part interview, and now for the launch of 'Waterlollies Part 1: littleFoot,' we've teamed up again. Enjoy a moment with Adam, as he details his craft, his experience with Flash Professional 8, and the down and dirty on Bitey's sexy, new makeover.
AARON SIMPSON: Over how many months did 'littleFoot' come together?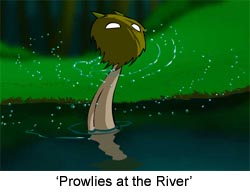 ADAM PHILLIPS: Two years ago, I started the third movie in the Brackenwood series called 'Waterlollies', but I couldn't get the story working. In June 2004 I suddenly got the ideas for 'Prowlies,' so I shelved 'Waterlollies.' After 'Prowlies' I got back to work on Waterlollies and it soon blew out into something massive, which needed to be split into 2 – possibly 3 – parts. The animation itself in 'littleFoot' is around 10 weeks work, and the most recent 4 weeks were 12 hours per day. The final week saw me do 4 all-nighters, and the very last day of work was a marathon 36 hr stretch.. I think that's the longest I've ever stayed awake

AARON: How did the new functionality of Flash Professional 8 affect your production?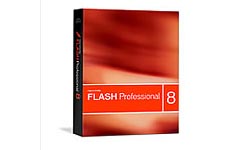 ADAM: Very much. In fact, I won't be releasing a Flash 7-playable version of the movie because I've used so much of Flash 8′s blur and custom-easing. Flash 8 really is the best animator's version ever, and you can now do things with it that look better, take less time and use a fraction of the file-size. 'littleFoot' is 7.7Mb, and if I were to make a Flash 7 version, I'm confident it would more than double the file-size (and production time).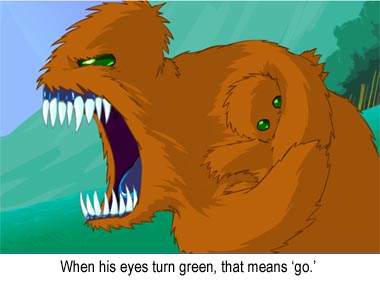 AARON: If you output this short to DVD or VHS, will you be able to render out the blurs you've used?
ADAM: Yes, lately I've become a fan of using image sequences for exporting to DVD/video, rather than the old method of using the swf. The reason for this is that actionscript, blur, nested animation cycles, etc can be exported ?
as image sequences, .avi, .mov and .mpg using a nice little program called SWF2Video Pro. This has eliminated the problem I mentioned in my first interview on your blog. In fact, someone who had read that interview emailed me suggesting I get that program. It just so happened that I had won it in a competition but hadn't yet installed it! It's a gem, that's for sure.
AARON: How did you produce the spider web 'short depth of field' effect?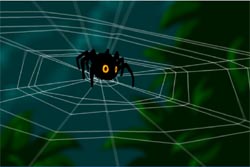 ADAM: You can probably see the joins in the web.. but I've cut it up and blurred each piece at a slightly different value, based on how far/near the camera it is.
AARON: It appears as if Bitey's character model may have been updated. What did you tweak?
ADAM: I did a lot of extra work on his animation, but the different look is probably due to the fact that I added a lot of colours to his model. 'Bitey of Brackenwood' was the first Bitey movie.. in which he was a one-colour Bitey (one colour for each element, i.e. skin, hair, hooves). 'Prowlies' had a two-colour Bitey, but the 'littleFoot' Bitey is 3, 4, sometimes 5 colours. You can really see the depth in his hair and especially the ridges in his horns with the proper lighting.
AARON: Were there any new lighting tricks you'd been anxious to use that ended up in 'littleFoot?'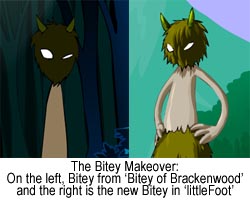 ADAM: Yes, there is the animated light-beam effect in the moon-scene at the end which is a new Flash 8 thing. It could have been done in Flash 7, but it's the blur, enhanced gradients and custom tween easing that makes it special, I think.
AARON: Did any of Sham Bhangal's action scripting work end up in this short?
ADAM: Nothing new, but I did use his vCam a lot throughout the movie. Especially now that I'm not afraid to use it in movies I intend for broadcast. Being an actionscript effect, it exports perfectly through SWF2Video Pro.
Version 2 of the vCam had some features that I was keen to use, but it's not quite finished yet. You can see the progress of it on Sham's blog.
AARON: Maybe I wasn't paying attention, but it appears that your 'littleFoot' teaser shot didn't make the final cut. How come?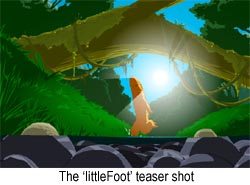 ADAM: That's true.. it was one of the very first scenes I did, and when the search sequence at the beginning was done, it didn't seem to fit anywhere. I tried to fit it somewhere, but I don't like trying to force something… so I decided everything would flow better if I just removed it.
AARON: Where will you be posting this short? Obviously on your own sites, but also at Newgrounds?
ADAM: Yeah much of Brackenwood's popularity is thanks to Newgrounds, so I'll remain loyal. Both Brackenwood movies that I've submitted to NG have more than a million views each now, and they're both floating around in the top ten of all time, so there's a lot of NG regulars waiting for new Brackenwood stuff.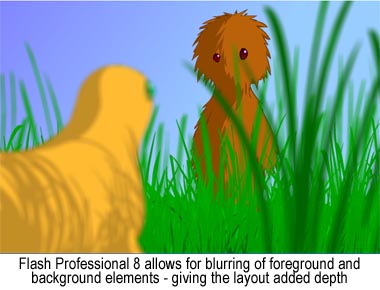 AARON: Which freelance job was competing with 'littleFoot' for your attention?
ADAM: It was a special effects design job for a company in Germany. Unfortunately I had to resign before their project was finished, due to other commitments, but it did free up a lot of time for 'littleFoot.'