4G Software's Flash Plug-ins
There's been what seems like a surge of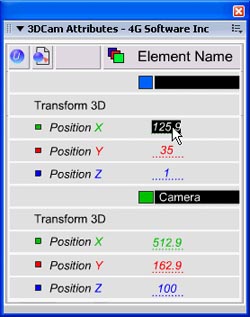 Flash plug-in news lately (or perhaps I'm just paying more better attention), and today we'll have a look at 4G Software's two offerings.
3DCam ($49.95) – seems akin to After Effects' 3D camera, which can also be found in other vector software like ToonBoom. Allows for multi-plane type camera moves – a functionality that's been on wish-lists of many a Flash animator. The 4G website offers a slew of demos that look pretty cool.
LayerEX ($29.95) – this plug-in allows Flash animators to be more selective and precise when exporting to SWFs, PNGs and Quicktime files. Seems like it allows for the exporting of in and out points on renders (like After Effects) and it may act as a 'bridge' between Flash and After Effects with it's ability to render out each layer of a file individually.
If anyone's been using these, please post your review. I haven't tinkered with either yet.