A Couple Clips
The first set is from Michael Foster,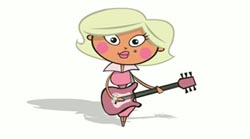 an animator out of Orange County, New York. He and a friend are currently working on a short film, and they've released not one, but two short clips for our viewing pleasure. Michael also has a company called Salty Graphics, which is responsible for a 3D project called 'The Beans – a Silent But Deadly Fight.'
Next up is a clip from Ron Doucet.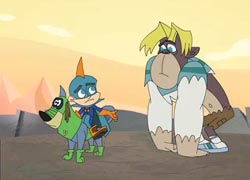 He's been featured here on CHF recently, for his work on the MSTRKRFT music video, and his website is chock-full of great posts. A while back, he posted an short clip he animated for 'Johnny Test,' a show for which I produced the pilot (and the logo!) about 2 years ago. The show went to air and the first season wasn't produced in Flash, and then it was picked up again. Is season 2 being produced in Flash up at Collideascope?