Pucca Broadcast IDs
Studio B in Vancouver have been hard at work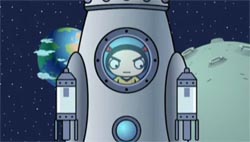 readying 'Pucca' for its debut on Jetix. According to the gang over at Stash, the studio also produced a series of very clever, fast-moving broadcast IDs, that can be seen below.

The official Pucca website is now live too, where they're pitching the series with this line "It doesn't make any sense –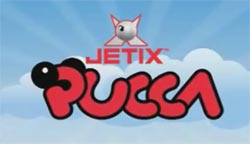 but what do you expect?" Oooookay! If you're using IE (boooo!), you can view a short promo hyping the series.
A bit of history on this series – it was originally created by a company called Vooz in Seoul, South Korea, and has since been green-lit for 78 episodes, all produced in Flash.
I spotted this story over at Gil Crows blog.