Dr. Shroud on Fangoria TV
'Dr. Shroud,'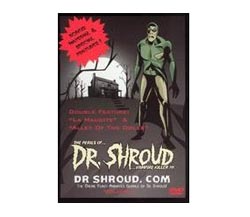 a successful online series, has announced a brand-new Flash-animated production that will air on Fangoria TV. Robert Feldman, the shows creator, will act as the Executive Producer.
You can also buy the Dr. Shroud DVD, 'Dr. Shroud, Vol. 1: La Maudite & Alley of the Dolls' at Amazon.
There are no comments yet, add one below.