Renegade Sees the Love
Back in September,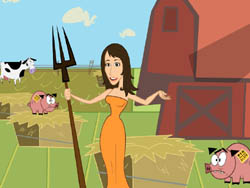 CHF ran a story about Renegade Animation's work for CBS' Innertube. This broadband network is pushing a new Flash-animated series called 'Animate This!,' which features CBS stars telling stories which are subsequently brought to life with animation.
Renegade's latest stars Jennifer Love Hewitt fondly remembering her singing debut at a state fair.
Notice how the series is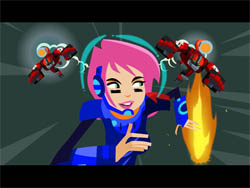 sponsored by the Flash-animated commercial series from Esurance. These spots are beautifully animated by the gang at Ghostbot, and produced by Wildbrain. On that same topic, check out their latest work, a spot called 'Basher-Bowl,' which the Ghostbot gang call "arguably (the) most action packed Esurance spot we've done…" You can see it over at the Ghostbot site now, and on their blog, they've posted some thoughts on the production.