Renegades of Feature Animation
Renegade Animation, based in Glendale, California,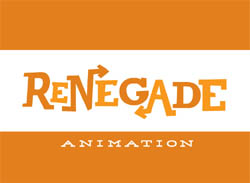 is loading up on feature-length projects. They've got two in pipe, both of which are being produced in their proprietary paperless 2D method, which was developed for their 'Hi Hi Puffy Amiyumi' production for Cartoon Network.
First is 'Re-animated,' a feature-length mixture of live-action and animation. The project marks Cartoon Network's much discussed foray into original live-action work. 'Re-animated' is "about a 12-year-old boy whose life is turned upside down after an accident at an amusement park." The film features voice work by Paul Reubens (Pee-Wee Herman) and Tom Kenny, who voices Spongebob.
Second is 'Christmas is Here Again,' which was formerly named 'Who Stole Santa's Sack?' According to an article at Digitalproducer.com, the 9-month long project is currently in post production.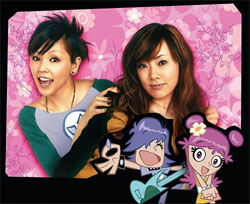 Kathy Bates and Ed Asner provide voices, and Jay Leno delivers the voice over. In the same article, Ashley Postlewaite, Executive Producer at Renegade, offers the perfect quote:
"By applying our traditional training and employing the latest animation tools, we have streamlined animation process and made it more affordable… We believe it is the future of 2D animation."
Many, including myself, think you're dead-on, Ashley.