Big City Birds Takes Flight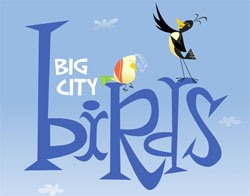 Two Flash-animation powerhouses, Vancouver's Atomic Cartoons and Ireland-based Boulder Media (Foster's Home For Imaginary Friends and El Tigre), have teamed up on a new series. The Big City Birds promo will debut this week at KidScreen, the New York convention for kids entertainment creative executives, but in the meantime, we've been treated to an exclusive peak at the project.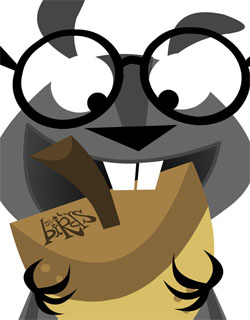 Big City Birds was created by Ridd Sorensen, who works at Atomic Cartoons as a Supervising Director and runs Big City Cartoons. At the Vancouver-based studio, Sorensen has added his hand to shows like Atomic Betty and Captain Flamingo, both Flash-animated shows. Big City Birds centers on two birds and their animal buddies who live, well, in the big city. The show is targeted at the pre-school market (kids 4 to 6), and the show is aiming to hit the air in the Fall of 2008.
Besides teaming up with Boulder Media, Sorenson and Atomic joined forces with, amongst others, Jeff Agala, another director at Atomic Cartoons, and Jon Affolter, who provided Flash animation.
The series looks fantastic – gorgeous layouts, beautiful character designs and strong character animation. After KidScreen wraps, we'll get the full promo up on CHF, but in the meantime, feast your eyes on these layouts.