Blecha and Mossman Animate Figurines Video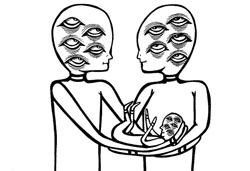 As you may have already read at Drawn.ca, the Danish band the Figurines have a new animated music video for their track Back in the Day. The video was created and directed by Brad Mossman in two weeks at the Animation Workshop in Denmark at the end of last year. Mossman, who has worked on Disney's Higglytown Heroes and Wow! Wow! Wubbzy!, teamed up with Aaron Blecha, who animated. It's not the first teaming between Mossman and Blecha, who first met at Spazzco Animation in San Francisco.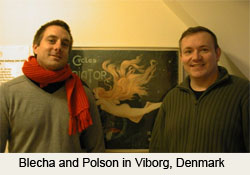 The production of the video has been chronicled on the Back in the Day Animation blog, where you can see their chance meeting in Denmark with Tod Polson, one of the talented artists whose work you can see on El Tigre: The Adventures of Manny Rivera.
For more eyecandy, head over to Blecha's blog, or roll your shopping cart towards Amazon to buy the Figurines CD Skeleton.
There are no comments yet, add one below.