Frogman Movie Hits Japanese Cinemas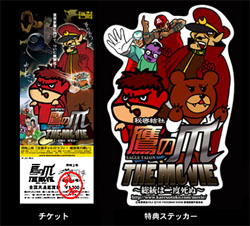 The popular Japanese TV series The Frogman Show is headed to the big screen. Created by an artist who goes by the name Frogman, this Flash-animated series has become somewhat of a cultural phenomenon in Japan, with a book, appearances in ads and fan art. Adobe, the company behind Flash, has even written about the program.
And according to Zen Tobinaka, the man behind FlaGama, Eagle Talon is coming to theaters this week. Below is the trailer.