Flash Animation News Bullets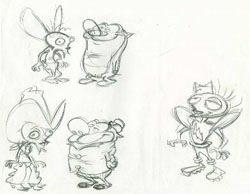 I've been sitting on a few bits of news that I'll now spew out in list form.
First, we've got 3 days left in the ASIFA-Hollywood Fundraiser, which features auctions of Jim Smith's Ren and Stimpy layouts. There's several drawings up for grabs, most from the Ren & Stimpy pilot, Big House Blues. More information at the ASIFA-Hollywood blog.
Second, the 8th International Bitfilm Festival for Digital Film is accepting Flash animated submissions for another 2 weeks. The prize money totals 1,500 Euros. Voting will then take place between August and October 2007.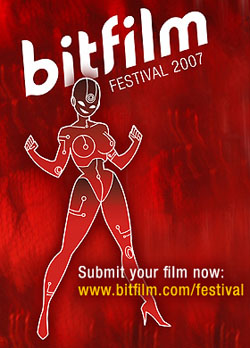 Next, mushygushy.com has launched, featuring animated work from Flinch Studios. Users can upload their photos into these ecards and send along to friends.
Sons of Butcher, a Flash-animated series mentioned here before, has been been acquired for the Latin American market. The series follows "the shenanigans of three men who are butcher shop owners by day, but are rock stars by night."
Rocket Fish Studios, a new studio in Kuala Lumpur headed up by Terry Thoren, has cut a deal for a 66-minute Flash-animated DVD titled Warriors of Chaos. Some great animation on their website menus.
Combo Niños, a new Flash-animated co-production between SIP Animation and TF1, has been announced by Jetix Europe.