Seeking: Los Angeles-based Lead Character Animator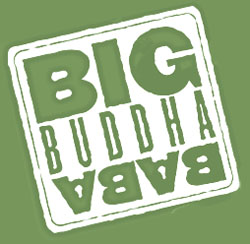 I typically try to keep these airwaves clean of artist search announcements, but this is for a project I'm personally involved with. This position is available immediately and please email the address below, not me. I'll eventually see submissions, so just funnel them at the gmail address.
LEAD CHARACTER ANIMATOR
Big Buddha Baba, a Los Angeles-based studio is looking for a talented LEAD CHARACTER ANIMATOR who animates in Flash and creates traditional hand-drawn character animation to work on a high profile project for a major studio.
We are looking for a portfolio of work that demonstrates a fun, snappy style with strong poses and silhouettes that show personality. Creatively, this project employs a mix of traditional animation and cutout styles (think JibJab meets Ward Kimball meets UPA meets Dexter's Lab).
You are skilled in conceptual development (storyboards and character design) and creating animations to established designs. You have a good understanding of traditional animation but know when to break the rules to make creative and efficient use of Flash.
Skills and Requirements:
2D character animation
Animates in Flash (drawing with a tablet)
Training in traditional hand-drawn character animation
Experience with concept development and storyboards
Proficiency in Photoshop and After Effects is desired
2+ years of professional experience
Please send resume and work samples/links to:
Flashanimator1 [ at ] gmail.com
Los Angeles based candidates only.
There are no comments yet, add one below.