Atomic Cartoons Cartoon Crash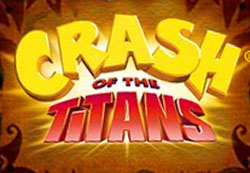 Crash Bandicoot, who began life on the original Playstation back in 1996, went on to become the 14th biggest selling game franchise.
And on October 2nd, his gaming legacy continues on a multi-platform title Crash of the Titans, an adventure game built by Sierra Entertainment. The game features a 2D Flash-animated intro that was produced by Atomic Cartoons. The 1-minute shadow puppet sequence moves beautifully.

According to Jeff Agala, the director at Atomic, the entire piece was animated in Flash and then brought into After Effects to "goose the shadow effects."
Thanks to Neil LaPointe for the story tip.