Cold Hard Flashback: Fog Eyes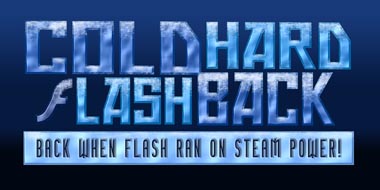 A good year before Cold Hard Flash came into existence, Australian filmmaker Hamish Koci's Fog Eyes had screened at all the major animation festivals – including Annecy and Ottawa. This 6-minute student film takes on the subjects of religious zealotry and euthanasia, and its apparent that Koci didn't make use of Flash's potential for limited animation. With a high drawing count and a rhyming narrative, this traditionally-animated short from 2003 is charming and provides a thoughtful perspective on a complex and controversial topic.

Hamish assembled an interesting lip sync tutorial for Australia's ABC website. Koci has since worked on Flash-animated series, including The Amazing Adrenalini Brothers.