No Claymation For Aardman's Next Flash Series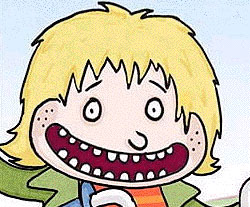 Aardman Animations, the amazing UK team behind Wallace & Gromit, Creature Comforts and Chicken Run, has chosen to animate their next TV series in Flash. Little J, an 11-minute series, will be a collaboration with Jamie Oliver, the British celebrity chef.
According to the BBC News, the series will go back in time and follow a 10-year old Jamie as he fights off a mad scientist named Eggs Benedict and jams with his band The Vulgar Vegetables.
Related Posts
January 11, 2013

by

aaron

UK-based animator/illustrator Tim Ruffle recently designed and directed a pair of TV spots for First TransPennine Express, a train operating company. They were produced via …

Aardman Director Matthew Walker recently helmed a series of Flash-animated spots for Yosicle, a new frozen treat from the Popsicle team. Newspaper Mountain

Peter Peake, who is the creator/writer/animator of the Aardman series Pib & Pog, not only knows his away around the stop-motion realm, but he's proficient …

How do you make cancer fun and interesting to children? Yikes – that sounds nearly impossible. Apparently Emma Lazenby (Mother of Many) wasn't quite so …