Thiessen Prepares Musseloom Feast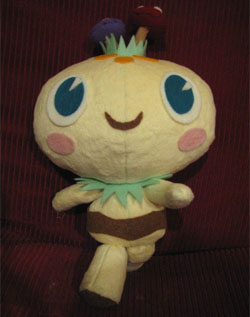 Jayson Thiessen, the creator of Chubby Dee, is thinking ahead with his latest animated series creation. Musseloom! is slated for production of a few simple shorts, but Thiessen has already finished the prototype for the stuffed toy.
He's throwing out this short below and the plush photos to test the waters – and see if its working so far. If you've got a second, drop a comment in and let him know what you're thinking. It's hard to tell where this series about fungus people is headed from the short, but I can say with certainty that the short was created in Flash and the plush doll was made with ultra velour and felt.