Cold Hard Relaunch!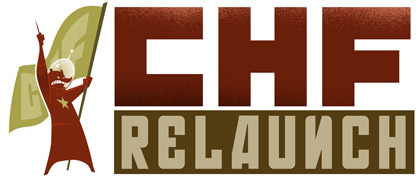 The People's Republic of Cold Hard Flash has been reconstituted! Our latest face lift was a collaborative effort that's been in the works since (gulp) Fall 2007. The design and animation maestro known as Jez Hall set the tone with a mascot design. Meet 'Federov,' a cosmonaut bear named after one of my favorite hockey players – Sergei Federov. Just looking at Jez' blog, I knew he was the right guy for the job, but then I saw this post of Russian-influenced design, and my jaw nearly dropped. The guy is simply a wizard. Behold his design exploration for Federov…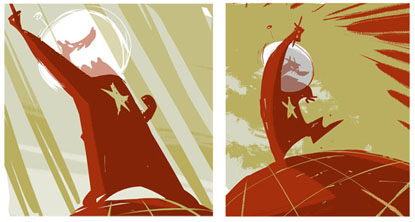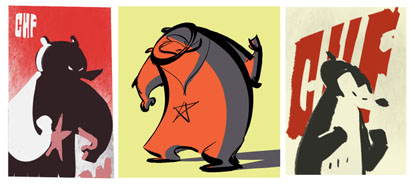 The site was designed and built by a fantastic company called Dizzain, who I can't say enough about. I highly, highly recommend sending your web design business their way. They have a special skill set for WordPress blogs, but they're well equipped to handle all types of website design and production. Thanks to the entire team – especially to Nicole, who answered my every question with calming expertise.
And a pair of shout-outs for Sean McKenzie and Kathleen Quaife, who helped immensely in the design and production phases. They've also been two of the more involved community members, and I can't thank them enough.
As you may have noticed, it's still a little dusty around here. We're still fixing bugs, uploading content and applying the finishing touches. But when we get there, this new site will set the platform for an amazing ride. I've got some excellent interviews in the works, a huge animation launch under way and the Flash animators of the world are growing by the thousands.
Thanks for joining me on this site for over 3 years, and for many great years to come!