John K T-Shirts Are Here!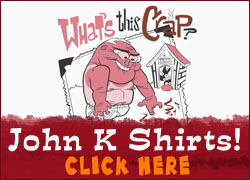 John Kricfalusi has decided that this year Christmas will fall on April 10th.
The Cold Hard Flash Store just received a shipment of John K t-shirts, all screen-printed on high-quality t-shirt blanks (that's how they say it in the t-shirt industry – *ahem*) like American Apparel brushed-cotton tees. Don't believe us – have a look at this Flash-animated promo short.
[MEDIA=59]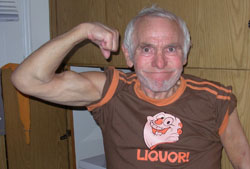 future George Liquor voice record sessions.