Brad Bird Throws a Jab at Flash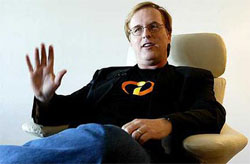 he highlights the Marky Maypo TV spots from the 50s, which were brought to life by the late animation great John Hubley. Bird, who briefly featured a Marky Maypo spot in the masterful feature The Iron Giant, then posted this comment:
… this sort of old-school-at-its-best expertise was learned through a thorough knowledge of full animation, and the [sic] Eric is dead-on in mentioning that Hawkins knew just how to give weight and mass to the characters, though the characters are highly stylized (not unlike Goldberg's own beautifully animated scenes in ZIGGY'S GIFT). I sometimes worry that people whose knowledge is limited to FLASH tricks will never be able to reach the level of skill demonstrated in these little demonstrations of genius.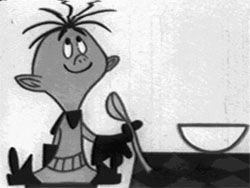 Pencil Pro Studio Edition 2007?
Okay, maybe we're overreacting a bit here. I often feel like the first line of Flash defense, and I refuse to let "Flash" become synonymous with "crap." In his defense, Bird only calls out those who use "Flash tricks," and we can only hope he's stumbled onto the ocean of incredible Flash animation that features all the hallmarks of traditional animation. Case in point – The Flash Animation 10: Best Animated.