Cold Hard Flashback: Circus Peanut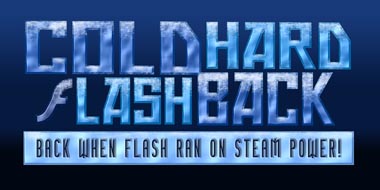 Back in 2003, I produced a pilot at Warner Bros. titled Circus Peanut. It was Andy Suriano's original concept, aimed at Cartoon Network. Matt Danner directed, Eric Pringle was Animation Director, while animation was handled by Brendan Burch, Greg Franklin, Dave Vamos and a number of other folks who soon after launched Six Point Harness.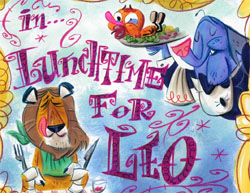 backgrounds, which were then scanned into Flash. On his blog, Andy recounts my reaction to his decision to go it alone.
As with so many pilots, testing success and a quality project don't always equate to a season order. Politics, timing and just pure luck play huge roles in the outcome, and in this case the show never saw the light of day. You may recognize Dave Foley as the voice of Circus Peanut and if I remember correctly Tom Kenny handled the Rollo. Kim Olds, the lead development executive on the project, played the Sweet Tooth. Thanks again, Andy, for teaming up with us to bring your vision to life. Here's the pilot episode Lunchtime For Leo.
[MEDIA=119]
Suriano remains a sought-after series creator, storyboard artist and character designer, but he also designed a popular comic book and recently found time to hang some art on the walls.
Note to the team at WB Animation – who else was on the crew? Help me fill this out….