I Got Served By My Server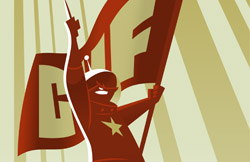 a dedicated host. It's actually something I've been meaning to do for some time now, but I just wish is wasn't staged like a fire drill. Message boards will be up ASAP, and so will the studio directory. Now it's time for some sleep!
PS – if you've emailed me and didn't receive a response, that email may have been lost in the mail server switch. please email again.