FIRST LOOK: John K's Animation From the Miley Cyrus Tour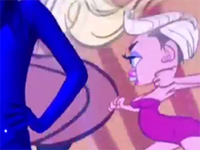 You might have read about Miley Cyrus hiring The Ren & Stimpy Show creator John K (John Kricfalusi) to create animated clips for her just-launched Bangerz tour. Well here's your first look at some of the animation that's been cooked up so far.
*** THIRD UPDATE ***
Made a GIF from a recently updated video: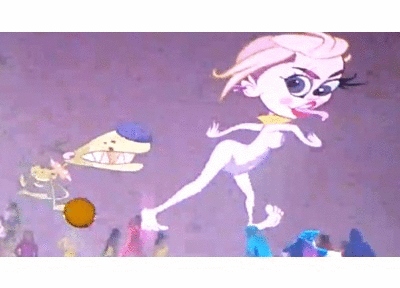 *** SECOND UPDATE ***
Since Miley's show finishes in Tacoma last night, we're seeing some new videos, like this one below (warning – shaky camera) that gives the best glimpse yet at the background animation: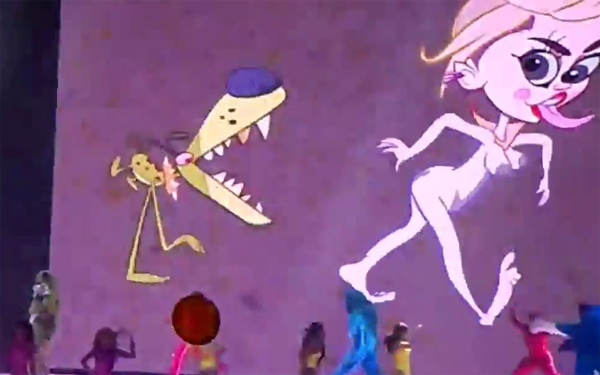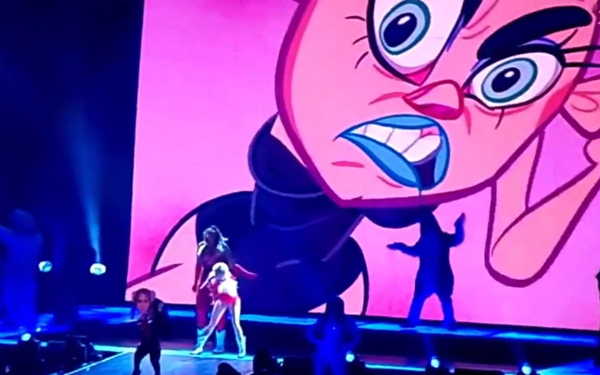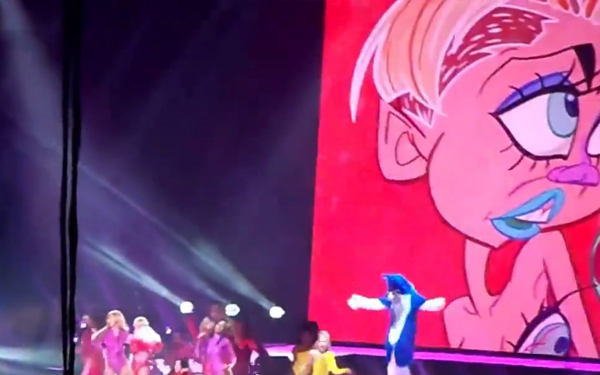 *** UPDATE ***
The USA Today had reported that John K had also designed the costumes, but we confirmed today with Kricfalusi that this is erroneous.
@coldhardflash no costumes or sets

— John Kricfalusi (@JohnKricfalusi1) February 15, 2014
@coldhardflash the costumes were designed by todd james a graffiti artist http://t.co/WfEaAokg0J

— fiachra (@fiachrahackett) February 15, 2014
also…
here's another very low-resolution version where you can see far more animation. (skip to 2:30)