February 4, 2014
by
aaron
Get Your Tickets For Titmouse's 5 Second Animation Night
Titmouse Inc., the studio producing animated TV series like The Venture Bros., Superjail, and Black Dynamite, has booked the famous Egyptian theater for their upcoming 5 Second Animation Night. The screening features original shorts from Titmouse animators who've been given unlimited license to create whatever they want. The one-time-only screening is at 7:30 on February 21st and tickets are free for American Cinematheque members, and $11 otherwise.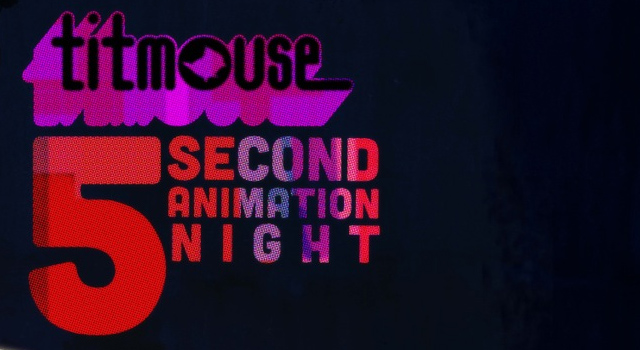 Related Posts
Jake Clark, an animator working out of Titmouse's Vancouver shop, produced this fun, Flash-animated short for the 2015 5 Second Day. It's titled Techno Pond:

While Weebl's Narwhals video re-infects your brain via a Sprint commercial, have a look at another enjoyable narwhal-themed animated short by Christian White and Simon …

Allison Craig typically produces one of the best submissions for Titmouse's 5 Second Day, and this year is no exception. Here's her short (which was …

February 23, 2015

by

aaron

Mike Roush (Hidden Life of the Burrowing Owl) is one of the first Titmouse employees to post his 5 Second Day short, which was screened …
There are no comments yet, add one below.