Katie Khaos Comic Crafted in Flash
Dave Redl, the creator of Family Pants, is animating in an unexpected way. Katie Khaos is his new comic strip, animated in Flash, and delivered as animated GIFs. Check out the first installment over on his Tumblr. Cool application of the software, Dave!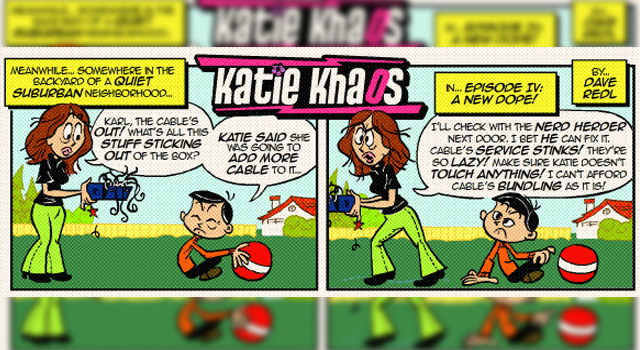 Related Posts
October 18, 2011

by

aaron

Dave Redl (Family Pants) spent his summer vacation breaking in a Wacom Cintiq monitor on a new, dog-filled music video. This tap-your-foot track, titled LouieLouie, …

January 11, 2011

by

aaron

Dave Redl, refusing to let the holiday spirit die, has released a new Christmas episode of Family Pants this week. Okay, he's actually just late. …

February 24, 2010

by

aaron

Dave Redl, the artist behind the comic-turned-animated-series Family Pants, is feeling the globe's pain. In a new Flash-animated PSA, titled Globe Guy, Redl illustrates what …

November 18, 2008

by

aaron

As the holiday season slides into view, you'll likely be spending more time with your family. Dave Redl has obviously spent plenty of time with …
There are no comments yet, add one below.