#6 – Turnaround
by Bradley Cayford
AN INTERVIEW WITH BRADLEY CAYFORD
Turnaround, the music video Bradley Cayford directed for The Jimmy Swift Band, is the story of a battle between the organic and technology.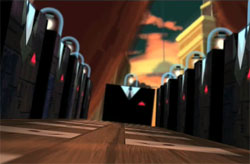 Copernicus Studios, Cayford was careful to maintain a place for paper and pencil in the production effort. "If you can't do it on paper, it's not likely that you'll be able to do a better job on the computer," said Cayford. "Doing things on paper first brings out the most organic idea right from the beginning."
With funding help from VideoFACT, the production hurtled toward production. The team relied on software, not to boost their artistic skills, but to enable them "to be efficient," added Cayford. "But the second that it starts reducing our quality and jeopardizing the artwork we put it back to the paper, we'll move on."
Bradley joined us for an interview below, but for an in-depth exploration of the Turnaround production, check out the Bradley's interview posted here back in 2006.
AARON SIMPSON: Looking back, what was the experience like, working on Turnaround?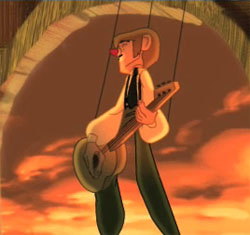 Cintiq monitors?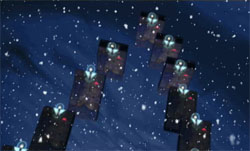 Andy Suriano on a short film called Dodger Dare which was really fun to work on…
BRADLEY: We've also worked with John K on a few other projects and I also worked on a pitch for a show called Apollo's Pad which I ended up doing a music video for as well.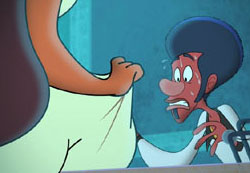 Sheridan was great because I was surrounded by talented artists, much like my situation at Copernicus Studios, but you could truly feel your place being surrounded by that kind of crop of talent and beauty. It's led me to start working on my own films a little bit more so hopefully sometime I'll be able to show you what can truly come out of my head at some point.